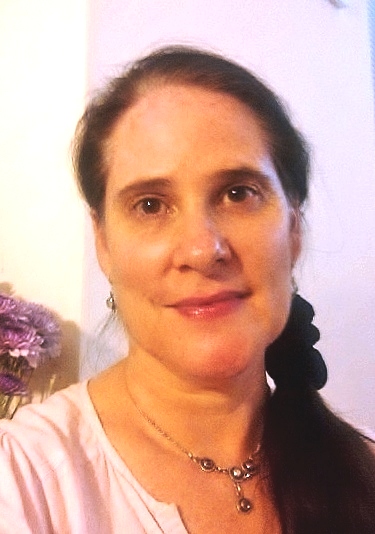 My mission is to provide my clients with a unique experience in healing: comfortable, effective and insightful therapy using Acupuncture and Traditional Chinese Medicine (TCM) techniques, the highest quality Herbal Formulas, and Dietary and Lifestyle guidance, based on Oriental Medicine principles.
Rebecca Nye, L.Ac., MSTOM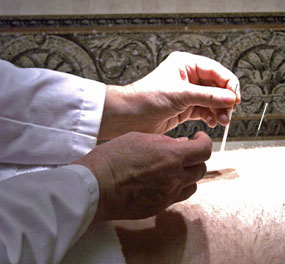 Having always had a passion and deep respect for the ancient healing and mind-body traditions of the Far East, I have spent much of my life exploring and studying several of these traditions. My study and practice over the years has ranged from Japanese martial arts, Shiatsu and other kinds of body work, to Iyengyar Yoga, Tibetan Buddhist Meditation, Chinese Herbal Medicine and various traditional and modern dietary therapies. I underwent my formal training at Pacific College of Oriental Medicine in New York, where I obtained a Master of Science in Traditional Oriental Medicine (MSTOM) degree. This intensive training and practice, combined with these lifelong influences, has deepened my skill, insight, and sensitivity as a healer.

A strong background in Western bio-medicine allows me to see health issues from both Eastern and Western viewpoints, giving me a uniquely balanced perspective. My background includes extensive training in Nursing, as well as 9 years closely assisting a visionary New York City medical doctor in her endocrinology and age-management medicine practice. Due to this solid Western medical background, I am well oriented to my patientsí medical diagnoses, test results and any medications they may be on. I am always happy to communicate with my patientís medical doctors or other health practitioners regarding their care, whenever appropriate or desired.

Acupuncture and Oriental Medicine is a complete system in its own right for balancing and healing the whole person: body, emotions, mind and spirit. It is effective in treating a wide range of conditions, from the common cold to chronic health issues, and can work remarkably well as complementary therapy to standard medical treatments. Acupuncture works because it is based in powerful, ancient principles, which may be thought of as the forgotten wisdom of the body, and indeed, of all life.

Acupuncture and Oriental Medicine has withstood the test of over three thousand years of practice in Asia, and its modern use is rapidly increasing in many countries around the world. Its effectiveness and safety has been established by both the National Institutes of Health and the World Health Organization for treating for a large array of disorders and symptoms affecting people today.

Please feel free to email me if you have any questions or would like to know if Acupuncture and Oriental Medicine can effectively treat your health issue, and bring you a new awareness of your bodyís inner healing wisdom.